We leave Melilla this afternoon for Madrid, where we'll spend one quick night and then board a plane for home.  Yay!  Here are a few pictures from this little city where you can walk anywhere but everybody owns a car.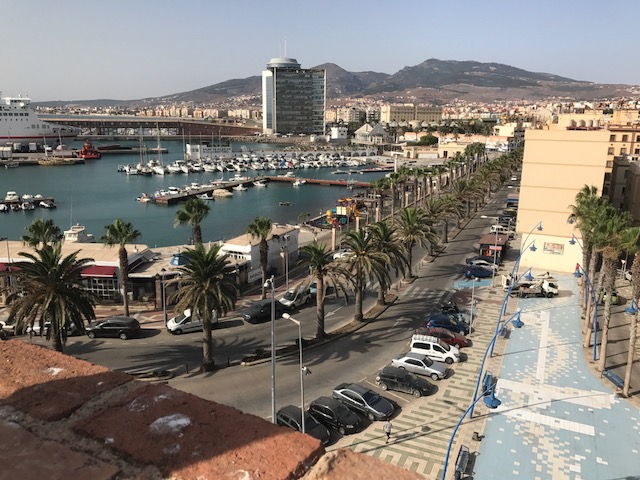 Here's the fort.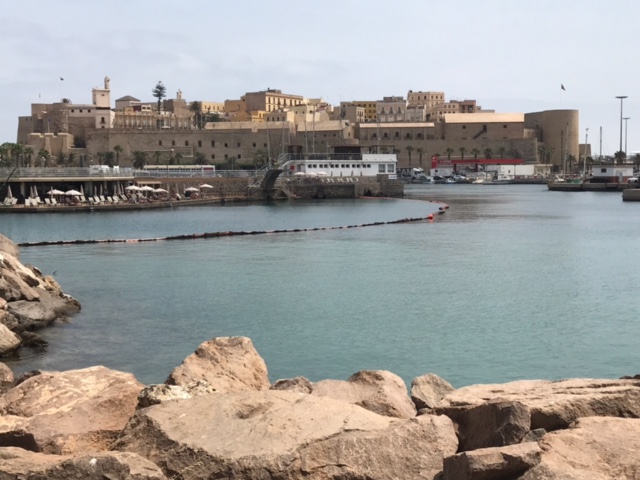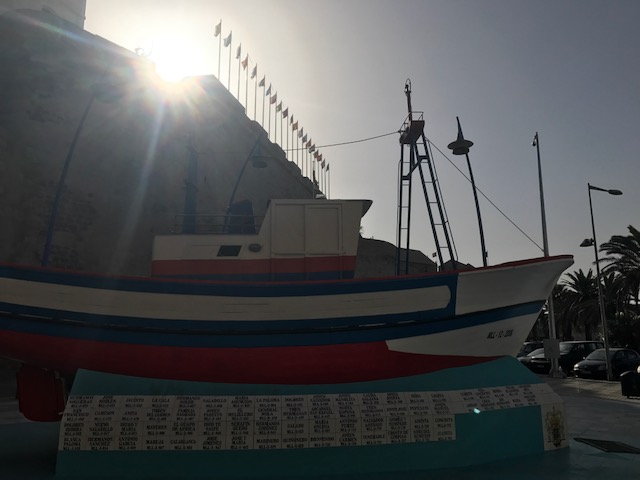 Pretty, yes?  Each time we're here I wonder why this isn't more of a touristy place.  Like, where are the coffee shops?  Gift shops? Benches to sit and gaze at the Med?  Don't know, folks. (Once, four years ago, we attended a medieval festival up here, which was fantastic.)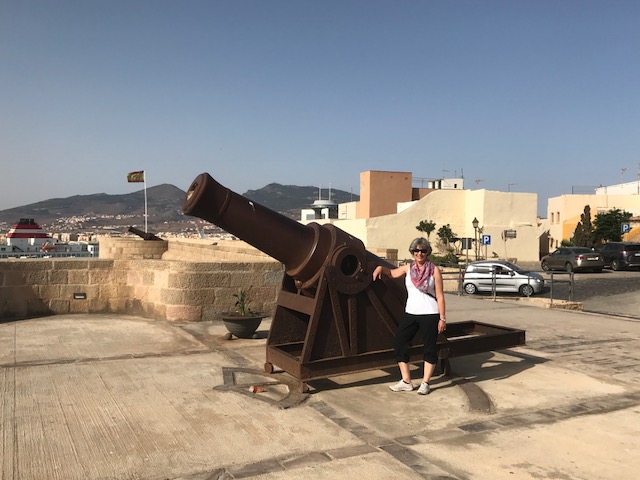 The beach is popular.  We've strolled down via the wide sidewalk and back via the sand.  We've also sat on the numerous benches and watched soccer practice in the sand, volleyball practice in the sand, swimmers and sail boarders in the water, freighters, ferries, and an occasional cruise ship.  No refugee landings like last time, though.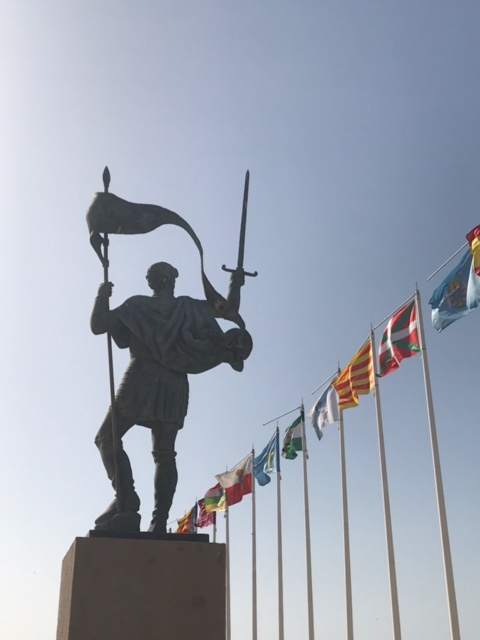 Like mainland Spain and other hot places, Melilla residents take a siesta mid-afternoon.  Everything closes for nap time:  the hotel café, cafes along the beach and by the park, grocery stores.  Those of us from non-siesta lands must remember these things or go hungry.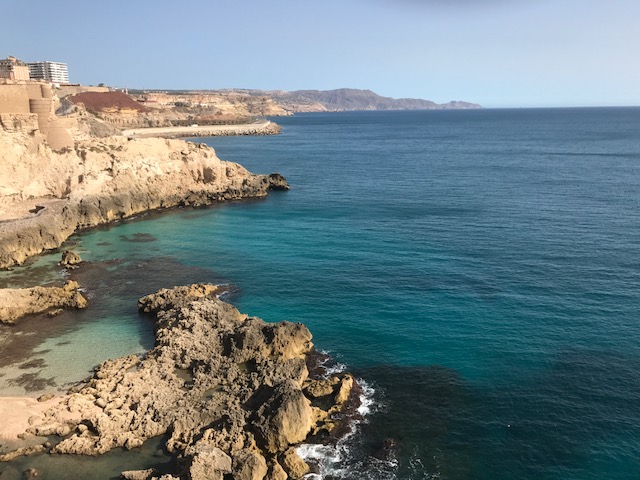 Also like most of Europe, Melilla residents eat their dinners late.  Night before last we decided to eat on the "terrace" for a special BBQ, which opened at 9 p.m.  Naturally we were HUNGRY by then, but it was worth the wait.  Not quite understanding the menu, we picked something that looked like BBQ meat and were not disappointed.  (Israel buddies – remember the "meat restaurant"?  Our platter was mouth-watering and we ate the whole thing).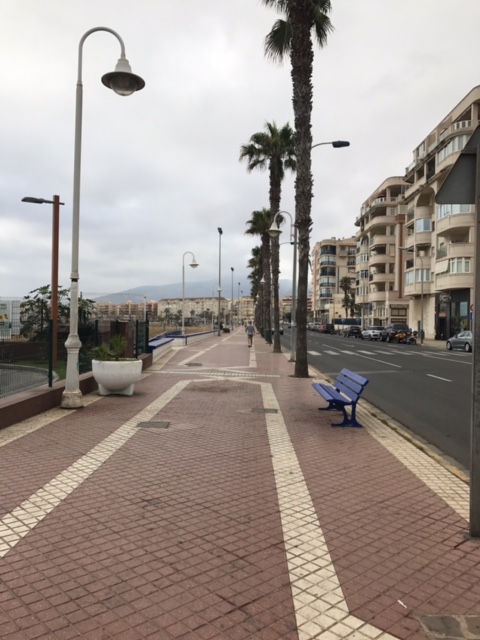 So, off we go.  Today we'll fly Madrid; tomorrow to Dallas to Vancouver, BC., then Amtrak home on Monday.  (Then off to Whistler to cheer IronBaum Jessica.)